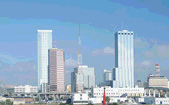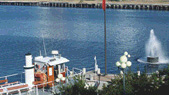 Cost-Effective Maintenance
Commercial & Residential Properties
Tampa Bay, Clearwater,
St. Petersburg, Florida.
Specialists in: Service, Air Conditioners
New Efficient Air Conditioning Systems,
Dehumidification, & Air Purification Filters
(727) 642-8545

Energy Efficient Solar
Solar Air Conditioners are an innovative solution for your cooling and energy needs. Our solar air conditioners are the most popular air conditioners in the world, built with all inner and outer steel, structure and components.

Trane Air Conditioners
Trane Air Conditioners are recognized for excellence in conditioning product systems design. Trane air conditioners emerged overwhelming leader in chiller product category among U.S. HVAC contractors. Trane recently sourced as an expert on heat pumps in Scientific American magazine.
TempStar Air Conditioners
TempStar Air Conditioners efficiency ratings cut conditioning costs to your home energy bill. TempStar high-efficiency air conditioners & heat pump Systems can alert homeowners to call for service on air conditioners before a problem develops by working with an optional Comfort Alert® II compatiable thermostat.
Nordyne Heat Pumps
Nordyne designs, builds quality conditioning comfort systems from standard efficiencies to the highest efficiency service in the market place. Nordyne creates an outstanding value proposition in each step of the channel by developing systems, manufacturing, launching conditioning products ahead of the competition.
Munter HVAC & MCS
Whether you are looking for conditioning climate control systems for industrial applications, construction drying, or surface preparation coating applications, Munter MCS systems can get humidity levels to your specifications, quickly and efficiently filters air.
Hi-Tech Filtration Filters, Electrostatic Filters
Electrostatic Service Filters, Conditioning A Healthy Home Improvement

"Indoor air is found to be up to 70 times more polluted than outdoor air." (EPA)
Find out more Conditioning Service Filters
HEPA Filters
Conditioning at least 99.97% of airborne particles, HEPA filters are composed of a mat of randomly arranged fiber filters.

HEPA filters are designed to target much smaller pollutants and particles than regular filters, conditioning more air.

A HEPA filter does not look like a screen, it looks like a very thin bail of fibers. Air has a hard time finding a route through this web of fiber filters, therefore conditioning at least 99.97% of airborne pollutants.

Is it time to. . ?
Fix Air Conditioner
Call (727) 642-8545 Now!
Our business:
Keeping your air conditioning ice cold, clean,
and your systems service energy efficient.
A C Repair
You Can Trust
Service Air Systems
Specialists in:
Systems Service, Air Conditioners
New Efficient Air Conditioning Systems
Dehumidification, Air Purification Filters
Service in
Tampa Bay
cities of
Clearwater, Largo, St. Petersburg,
Pinellas County, Florida
including surrounding areas
(727) 642-8545



Preferred Service Area Zip Codes:
33785, 33774, 33778, 33786, 33767, 33755, 33760, 33756, 33759, 33770, 33771, 33773, 33777, 33776, 33708, 33704, 33703, 33714, 33702, 33716, 33706, 33710, 33709, 33707, 33715, 33711, 33712, 33705, 33701, 33713, 33781, 33782, 33765, 33764, 33763, 33762, 33761, 33798, 34681, 34683, 34677, 34685, 34689, 34395
But, we always service beyond this area.